Outpatient Rehabilitation
What Is Outpatient REHAB?
Outpatient Rehab Therapy at Noble Horizons focuses on helping patients restore function following an injury or surgery, so they can get back to their normal activities as fast as possible.
Outpatient Rehab is ideal for patients looking to improve their daily mobility and quality of life—but are independent enough to receive these services while living in their home or community.  Visits to an outpatient clinic tend to be 45-60 minutes in length, and patients often continue their exercises at home in between sessions.
Guests enjoy privacy as only one rehabilitation appointment is scheduled at a time. Enjoy the beautiful floor-to-ceiling windows overlooking the ponds, mountains, and fountain as you work on your recovery journey.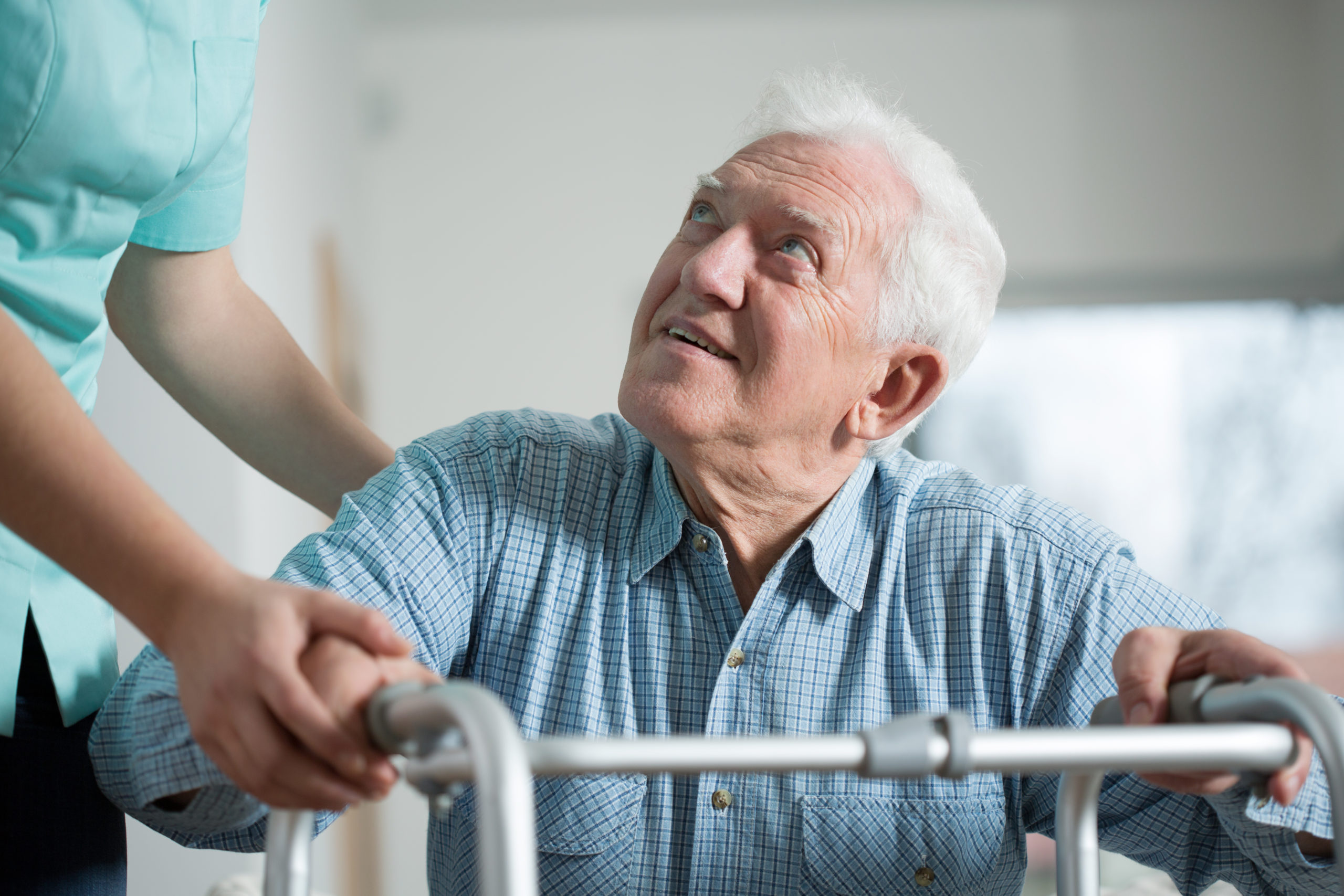 Why Should I Use Noble For Outpatient Rehab?
Life long use of Fitness Center and access to personal trainer
Occupational, Physical & Speech Therapists on staff
Joint Replacement Therapy Expertise
Advanced Clinical Practice Techniques for incontinence, chronic pain, weakness related to neuropathy, diabetes or fibromyalgia
Continuum of Care from Short-Term Rehab - same therapists
TRANQUIL SETTING - floor to ceiling windows overlooking the ponds
During your rehab session you can expect to be the only person in the room unlike large rehab centers
Youth Sports Medicine Rehabilitiation
When it comes to rehabilitation for sports related injuries, Noble Horizons is a go to solution for the youth in our area.  With top rated physical and occupational therapists on staff, Noble gets our young athletes back on the playing field enjoying their active lives in no time.
Want More Information About Outpatient Rehab?
If you would like more information about outpatient rehabilitation, download our brochure by filling out the form.
Exceptional care in a welcoming environment
Rehabilitation, with physical therapy, occupational therapy, speech therapy, and fitness center

24-hour nursing care working closely with patient's personal physician

Wound Care – Wound VACS – Certified Wound Nurse

WELLNESS EDUCATION AND SERVICES WITH FOCUS TOWARD INDEPENDENCE

SHORT TERM REHABILITATION
Continence Evaluation and Treatment – monthly clinic with APRN Specialist

GLUCOSE AND COUMADIN MONITORING

DENTAL AND PODIATRIC ON-SITE CLINICS

MOST PRIVATE INSURANCE ACCEPTED
Insurances that we accept
and many others with authorization...