Noble Horizons

Holistic Approach to Skilled Nursing, Senior Living, Rehabilitation, and Memory Care
Given the fluctuating Covid rates and the importance of adhering to DPH guidelines,
we advise calling our front desk (860-435-9851) before visiting campus.  Thank you!
senior living | rehabilitation |

skilled nursing | memory care
Exceptional Care, Exceptional Senior Living, On your terms
As a non-profit continuum of care senior living community, Noble Horizons has maintained an unparalleled standard of skilled excellence for 50 years.
Live life on your terms at Noble Horizons, where you can count on our high level continuum of care community for the finest Skilled Nursing, Senior Living, Rehabilitation, and Memory Care in the tri-state region of Connecticut, New York, and Massachusetts. Noble Horizons has offered for 50 years the exceptional care and lifestyle you expect and deserve.
Living at Noble Horizons offers the peace and tranquility of life on a wooded and manicured 110-acre campus in Northwest Connecticut's Litchfield County. You can enjoy a robust schedule of enriching cultural, educational, and recreational opportunities as well as top-notch health and medical services dedicated to your wellness.
Our Holistic Approach to Aging Care and Senior Living
Heal
Noble's continuum of care and individualized therapeutic programs offer healing and recovery while you live your best life. Our whole-health approach treats the body while nurturing the mind and the soul.
Nourish
Noble's dining is second to none!  Our food services team caters to your every want and need - we'll procure your favorite food and prepare your favorite family recipe.
Create
Life at Noble includes plentiful and daily opportunities to enrich your mind daily through art and music.  From hands-on activities such as painting and gardening to cultural programs featuring art exhibits and concerts  - every day is an adventure!
Connect
When you come to Noble, your network expands! We host over 100 on-campus programs annually which members of the Noble community and wider community enjoy together.  Residents also travel off-campus frequently to area restaurants, live performance venues, parks, botanical gardens, and other popular destinations.
Move
Whether enjoying the fitness center and its full-time personal trainer (at no extra cost), taking free exercise classes or meandering the trails throughout our pastoral campus, staying active is second nature at Noble Horizons.
live
Live your lifestyle be it in a cottage, a Cobble apartment, in one of the exquisitely sited private rooms overlooking private courtyards, or just visiting as for outpatient rehab- you'll enjoy all that Noble has to offer.  Truly an experience unlike no other. Noble living.
Special Gallery Exhibit - now through July 10, 2022
For five decades, art has been integral to life at Noble Horizons. Whether creating or viewing it, art elicits joy and inspires the mind and soul; it also has a way of bringing people and communities together. Regular art classes, art exhibits and art displays throughout the campus have been prominent features of Noble since its founding 50 years ago.
Thanks to recent donations from longtime gallery owners Tino and Susan Galluzzo, Noble's extensive art collection has been generously enhanced. "The art shows at Noble Horizons have always been sensational," says Susan who with her husband Tino, owned Lakeville's White Gallery for 20 years. "For years we wanted to collaborate and do a show at Noble with the gallery, but time got away from us and we never did. After we closed the gallery in 2019 to enjoy some retirement, we had quite a few pieces of art that joined our personal collection and we both knew it was time to reach out to Noble and bring some joy to their residents and leave a legacy for the community."
Tino and Susan felt that spark of giving when they were going through their gallery inventory and came upon a beautiful Andrew Wyeth lithograph. Susan knew immediately the piece belonged at Noble and it prompted them to donate many others in their collection to Noble Horizons.
"Art is like medicine in so many ways – it has a healing effect on those who appreciate it," says Tino. "We are thrilled the art from the White Gallery and our private collection will be staying in our hometown. Many of the artists are local and leaving our legacy to our community, knowing it will be enjoyed and appreciated by so many for years to come is special."
Susan went on to say "Life isn't over when you transition to a community like Noble Horizons – in fact, it can be an amazing starting point. Life isn't meant to be generic – it isn't corridors it should be enriching and fulfilling just as it was when you were younger. Noble has that history and culture, and we are both very glad to be a part of it. We hope our contribution brings joy to not only the residents of Noble but to the community for years to come."
What's Happening at NOBLE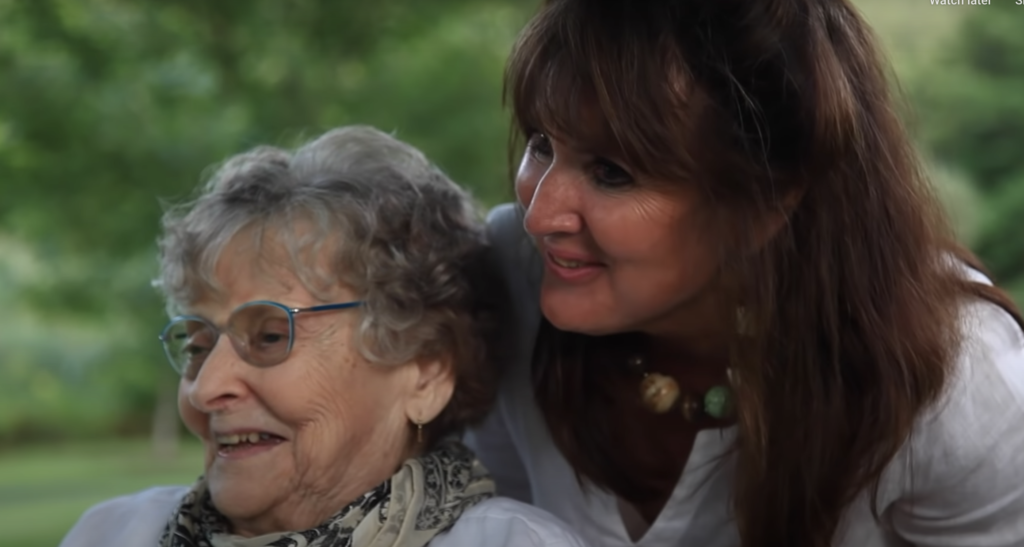 Connect with us on Social!